Looking Fa-BOO-lous
August 1, 2013 § Leave a comment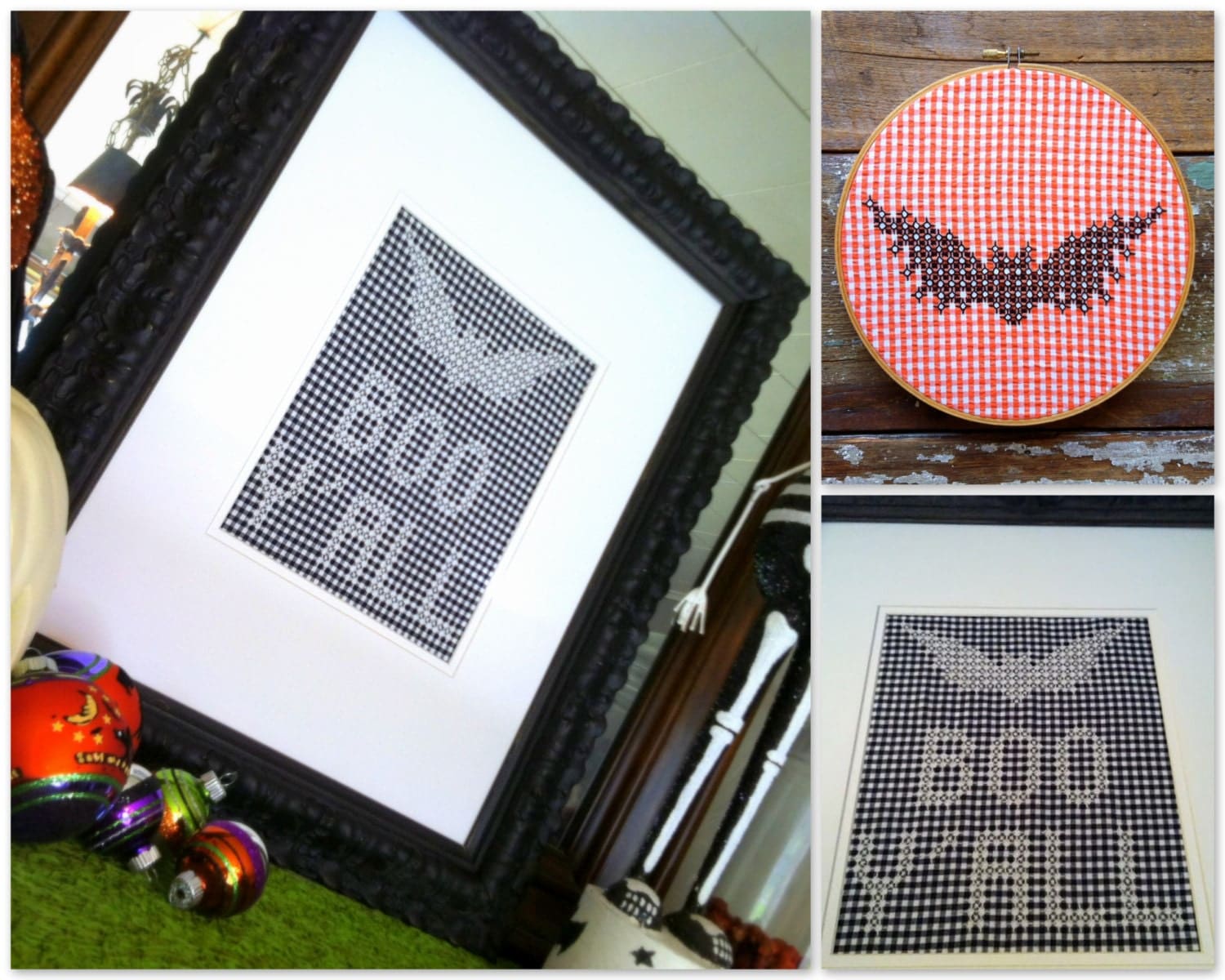 It's here!  My latest gingham embroidery or chicken scratch pattern!  Especially designed for Halloween, this batty Boo Y'all can be created with or without the text…giving you more design options.  I personally like it as a stand alone piece, but the bat by itself would be darling as an embellishment to clothing or home goods.  Also, in keeping with the Halloween theme, I selected DMC E940, a glow in the dark embroidery floss…looks white when the lights are on and then after dark ermahgerd!
Whether this is your first time embroidering or you're an experienced stitcher looking for something new to learn, this will not disappoint you!  The pattern is available thru Etsy and Craftsy as an instant download.  Included in the pattern is detailed information on stitches used, supplies with sources, and helpful hints with photographs.

And if you like this pattern, be sure to check out my fleur de lis chicken scratch embroidery pattern tutorial.
–Lisa LeBlanc
connect with me: website | twitter | facebook | pinterest | instagram | ravelry