March 29, 2013 § Leave a comment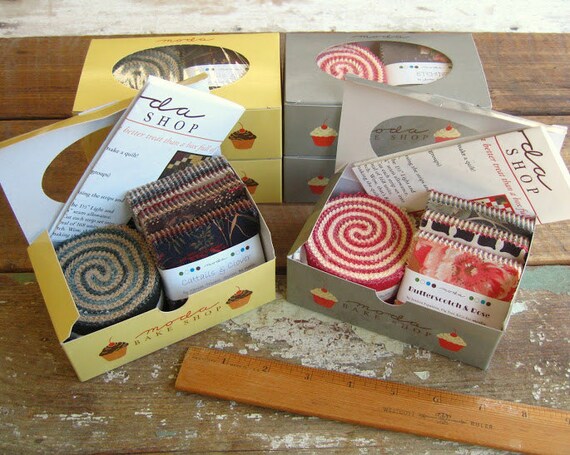 This week's feature is a darling pre-cut kit from Moda Fabric.  Packed neatly in a small bakery box, the fabric selections look delicious!  Inside you'll find a "honey bun" of pre-cut strips and 3 mini charm packs — and a pattern for not just one quilt but two!  It makes a darling mini quilt top that is 26″ x 26″…I think it's perfect for a patchwork pillow top, doll quilt, or just to hone those quilting skills.  The boxes come in two choices; the grey has a great vintage feel with grey neutrals and a pop of red, the yellow box will give you a more primitive, rustic look with warm earthy neutrals.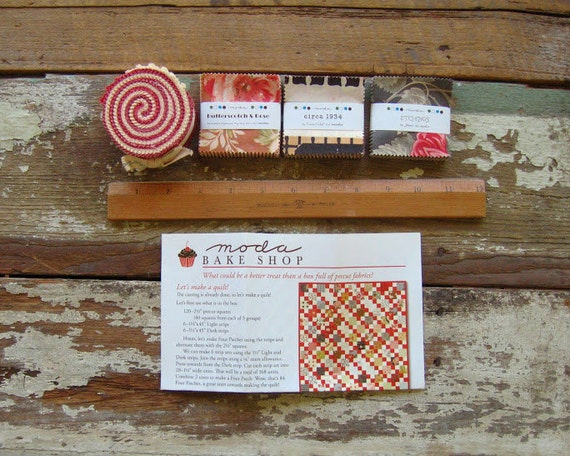 These are a special edition and I have a limited number to offer…so get yours right here!
–Lisa LeBlanc
connect with me: website | twitter | facebook | pinterest | instagram | ravelry